College President P.J. Mathai and Family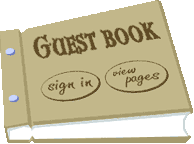 CORRESPONDENCE:

P.J. Mathai

Maranatha Baptist

Bible College

P.O. Box 9549,

Koramongala,

Bangalore 560095

India

           Towards Developing and Imparting

               a Quality Bible Education


We believe it is scriptural for future Christian leaders who are considering a Bible College or Seminary education to seek for the "best."  There is no reason why future Christian leaders should settle for a second-rate theological education.  God's servants should have excellent theological training even though education itself is not everything.  There is a cost and a price to be paid in order to receive such training and education.  We, at Maranatha Baptist Bible College have, by the grace of God, been trying to impart such an education in the last four years and have been investing our lives and resources in those who have come our way.  Incomplete or poorly designed courses cannot motivate and challenge a person to be effective for the ministry.  An excellent Bible College or Seminary education, of course, has to be coupled with godly values that promote spirit filled obedience and humility.  This would pave the way for effective and successful Christian ministry.  We are thankful for the godly men and women who have taught different courses at MBBC during the last four years.

Our students cannot pay the full cost of their education, however, they are encouraged to bear a part of the total cost.  Boarding and tuition are free for all.  Those who pay, pay about 30-40% of the cost of their food. 

We believe that we have clearly set biblical goals and objectives for Maranatha Baptist Bible College.  Our Mission is to prepare men and women for a full-time Gospel Ministry.  We try to discern the spiritual needs of each student and constantly gear our thinking and dealings to challenge them for the kingdom of God.  There will be a few who need to be counseled often.  We train them during these years by investing our lives and resources since they are also called to lead by example.  Our course programs are designed to provide a balanced and matured understanding of God's word and to help them apply practically in their own ministries.  Our faculty members are called upon to strive and lead both by example and precept.  Bible College training is a path to the goal - the goal of Knowing God, Being a servant Leader and Doing God's will.